Call Center
Will Virtual Agent take over customer service in the future?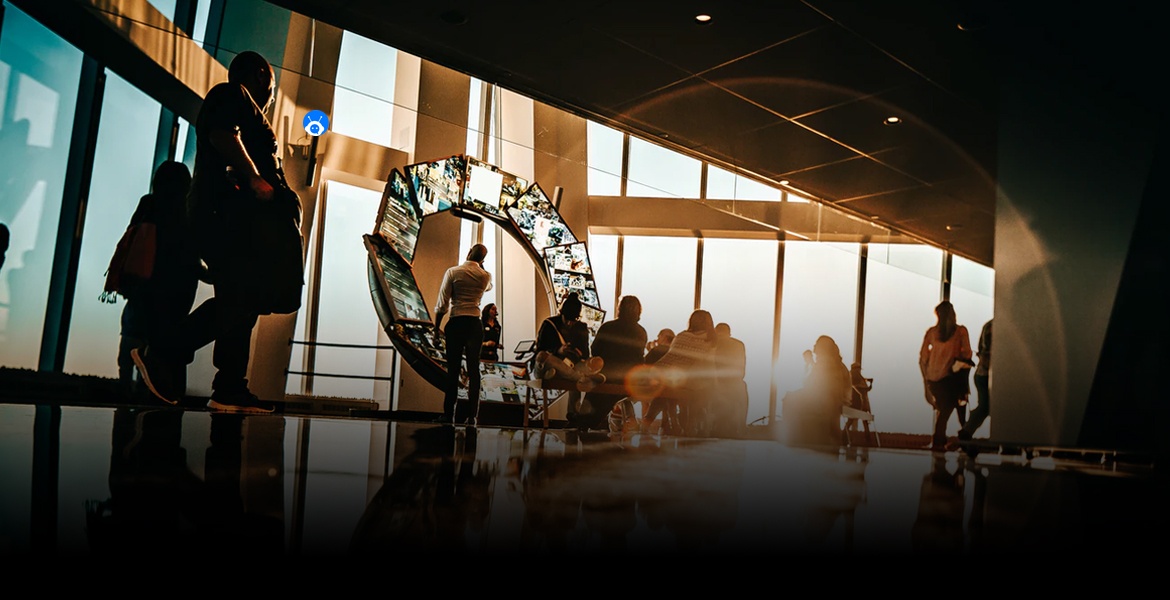 According to a study published in Forbes, by 2023, AI solutions will appear in 40% of the elementary operations of enterprise infrastructure to achieve high productivity, rapid scalability and quickly meet the needs for customer experience in the digital era.
The ability of Virtual Agent
Chatbot, voicebot (both known as Virtual Agent) are a typical solution for intelligent automation. This technology has been demonstrating very well its applicability in customer service and playing an important role in many areas of life.
The new generation of chatbot and voicebot are built on AI, integrated with natural language processing technology and many other advanced technologies. Therefore, they can determine problems, understand the intent in users' messages and give accurate responses based on scenarios.
Many people expect Virtual Agent to communicate like a human. However, this is an unrealistic point of view. It is difficult for Virtual Agent to communicate naturally and emotionally like humans, but it can complete its jobs very well in elementary conversations and the right context.
Although Virtual Assistant is built to answer basic questions from users, according to the actual needs of the enterprise, its flexibility can be fully strengthened over time with Machine Learning.
Currently, chatbot has become an indispensable "employee" in many businesses around the world. Besides the ability to answer frequently asked questions and provide new information, Chatbot is integrated into the database of enterprises to perform many tasks such as looking up personal information, order/purchase goods, etc. In Vietnam, many insurance companies are using FPT.AI chatbot to advise customers on suitable insurance packages, look up insurance contracts, or help customers register to buy insurance conveniently.
Voicebot is integrated with many advanced technologies such as Deep Learning, Voice Synthesis, Speech Recognition. Therefore, voicebot can understand human spoken language and respond with a natural voice. Currently, voicebot is widely used on smart devices to bring interesting experiences to users. In particular, voicebot integrated into call centers has created breakthroughs around the world. Enterprises can build many professional scenarios for Virtual Agent themselves based on their actual needs to handle one or many repetitive tasks.
With only one Virtual Agent, businesses can save hundreds of employees and thousands of working hours. This huge benefit allows businesses to allocate human resources and time properly and take advantage of human talents to make remarkable changes.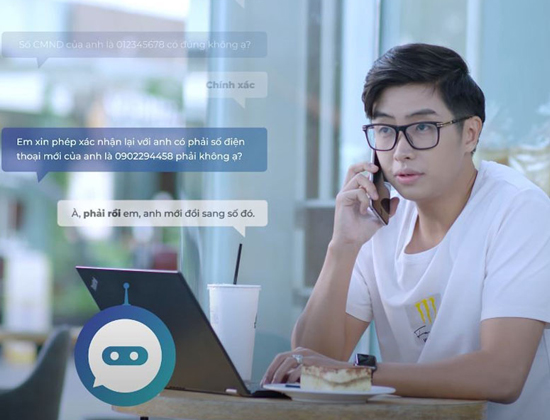 The Challenge and Potential of Virtual Agent Application
Any new technology application has certain challenges. Businesses that have unrealistic expectations of Virtual Agent will quickly get disappointed. Therefore, enterprises pioneering in testing Virtual Agent should have a clear plan and direction before getting to work.
Some basic things businesses should consider before deploying Virtual Agent are:
- How does that Virtual Agent work? Ability, development potential.
- Specify tasks that Virtual Agent is responsible for
- Virtual Agent building platform?
- Flexibility, the ability to integrate, customize and expand in the future.
Before implementing the project, customer data is an important factor. Machine Learning algorithms require various and clean data. According to statistics, it takes at least 5,000 cases for machine learning to achieve an accuracy of 80%. As a result, Virtual Agent has the potential to be smarter and perform more complex tasks thanks to the regular training from humans.
As a specific example, the Finance company Home Credit has more than 11 million customers in Vietnam, and on average, the call center has to make thousands of calls to customers every day. With foresight and acumen, Home Credit invests heavily in advanced technology solutions towards a smart call center. After only 6 months of implementation, FPT.AI Virtual Agent for Call Center supported Home Credit Vietnam to make more than 250,000 calls per month, complete more than 90% of customers' requests for loans, services, thereby saving billions of dong in operating costs. The achievement of Home Credit initially proves the great potential of Virtual Agent in customer service.
In Vietnam, FPT.AI is one of the outstanding chatbot and voicebot creation platforms in the technology market. With in-depth studies on Vietnamese natural language processing, FPT.AI's Virtual Agent is a Vietnamese solution for Vietnamese customers. Shortly, the AI Virtual Agent will be an indispensable part of call centers around the world that actively assist in productivity improvement and provide modern customer experience.
------------------------------------
👉 Experience #FPT_AI products at https://fpt.ai/en/
☎ Hotline: 0911886353
📩 Email: support@fpt.ai