Text to Speech
Convert text into speech easily with FPT.AI Text to Speech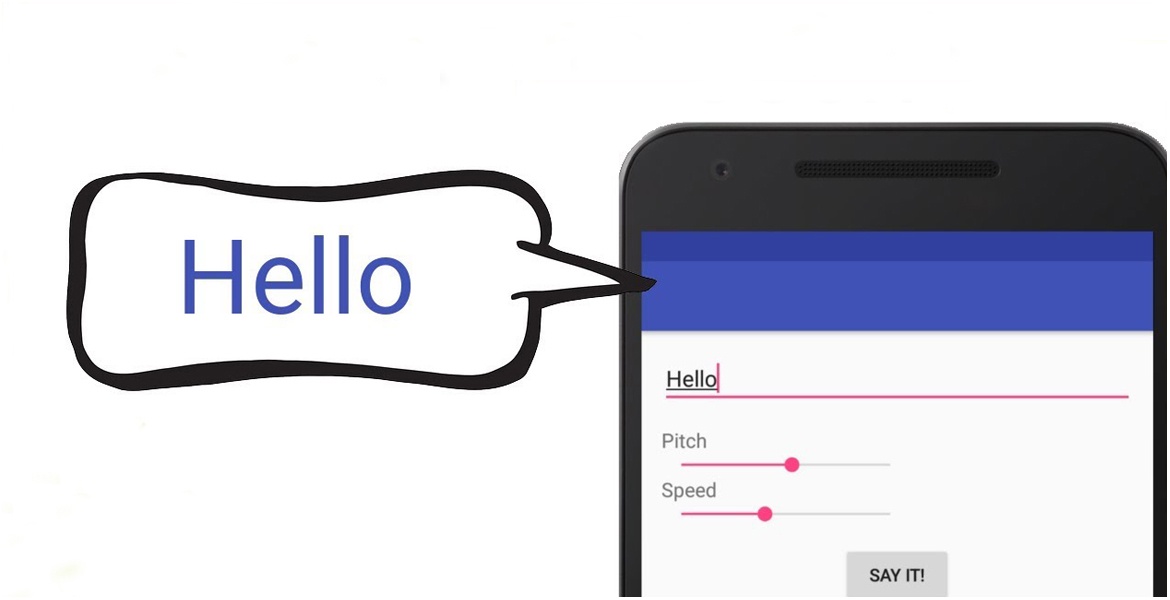 The fourth industrial revolution is slipping into every corner of our lives and gradually changing many business activities. Even the content creation, voice-over and publishing industry are experiencing a significant transformation of the production process with an advanced technology application - Text to Speech.
Nowadays, content creators no longer need to spend too much time finding voice actors and create voice-over manually. All they need is FPT.AI Text to Speech solution to convert dry, boring text into narrations for videos, commentary and voice-over automatically.
FPT.AI Text to Speech is built on Artificial Intelligence with many advanced technologies such as Speech Synthesis and Deep Learning technology, allowing accurate recognition of words, sentences, letters and conversion into audio files with natural-sounding, expressive voice and intonation.
1. How to use FPT.AI Text to Speech
To use FPT.AI Text to Speech, you need to create an FPT ID account, then sign in on the website fpt.ai and choose Text to Speech (https://fpt.ai/tts)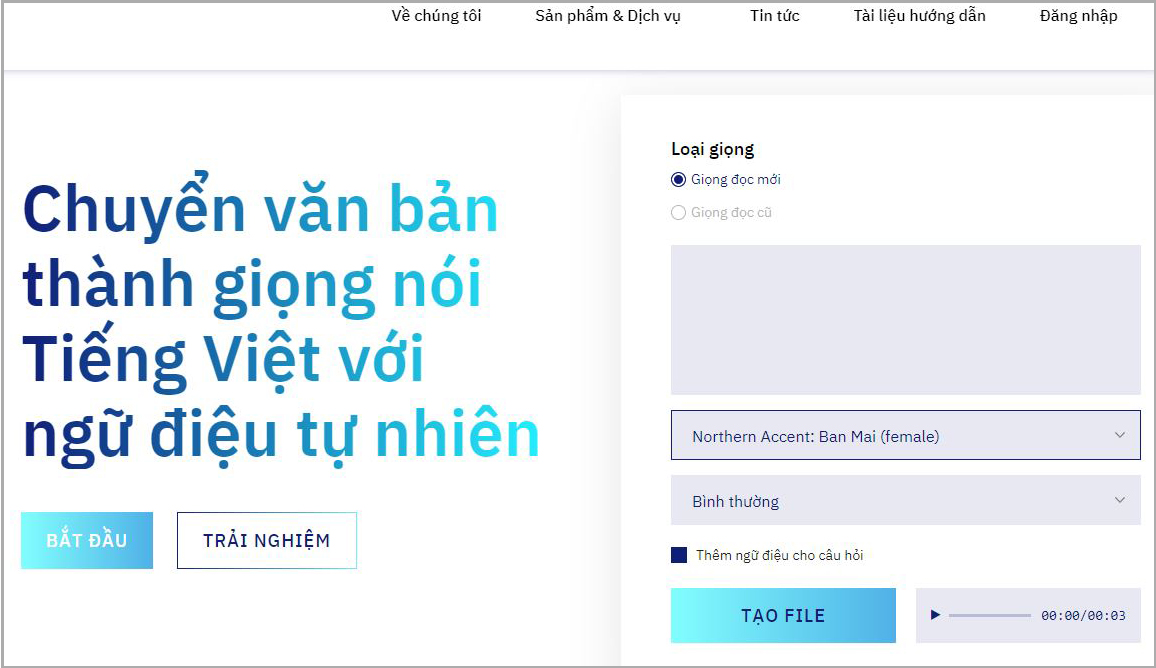 Enter the text to convert into speech and choose a suitable voice. By some simple actions in a few seconds, you can convert a long text into audio without too much cost.
2. The voices of FPT.AI Text to Speech
FPT.AI Text to Speech is a product specially developed for Vietnam's market depending on in-depth research on each regional accent. At this time, FPT.AI has 7 voices that vary according to many regional voices in Vietnam.
AI voice is over 90% similar to human voice with the expression and intonation of a professional MC. Moreover, FPT.AI Text to Speech has various voices for many purposes, for example, video commentary, reading audiobooks for kids, reading martial-arts stories, etc.
3.

The cost of using FPT.AI Text to Speech is very reasonable
On https://console.fpt.ai, you can proactively buy or upgrade FPT.AI Text to Speech solution package for your needs.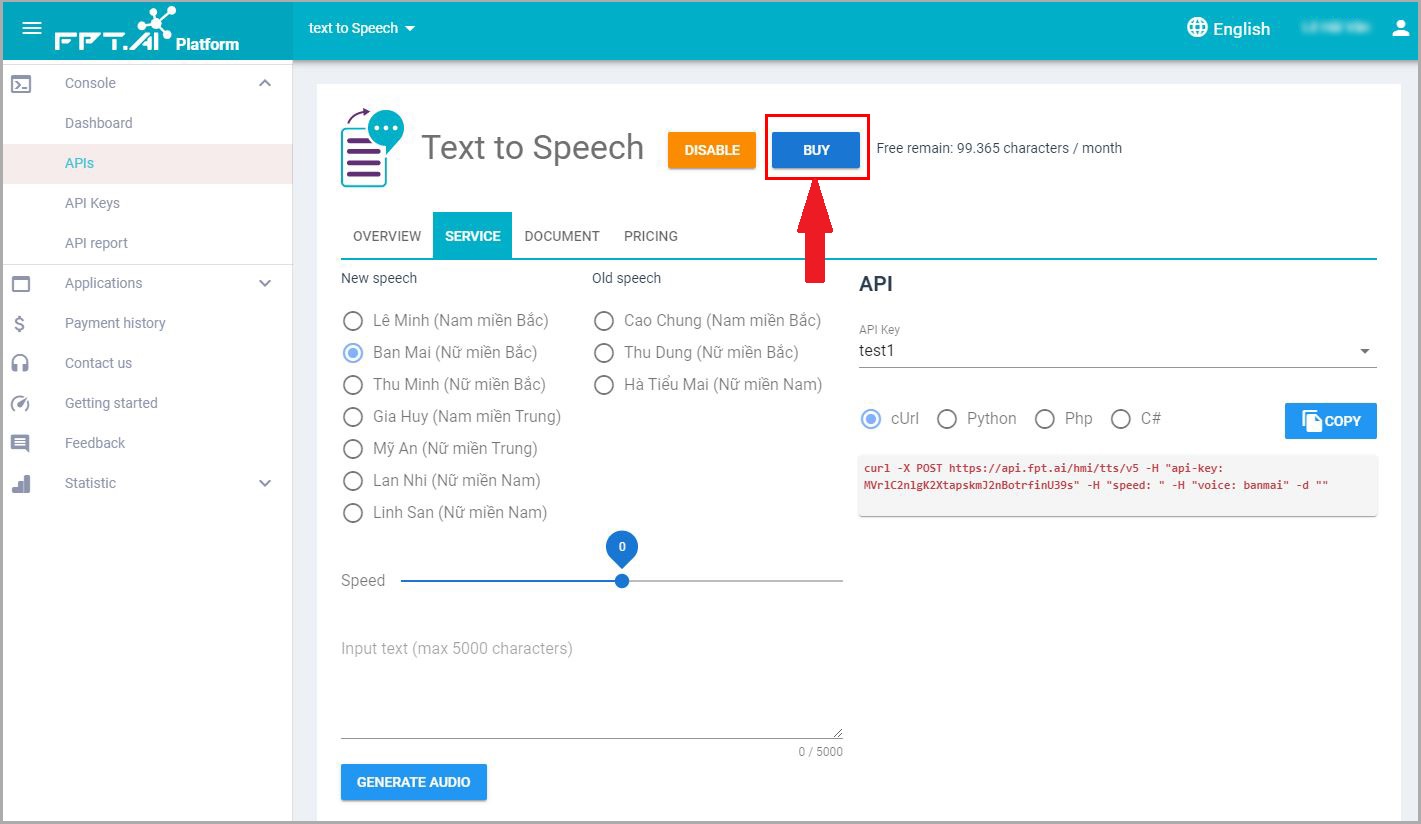 With convenience and proven effectiveness, FPT.AI Text to Speech is considered one of the most economical solutions, helping content creators reduce the cost of human resources and save production time.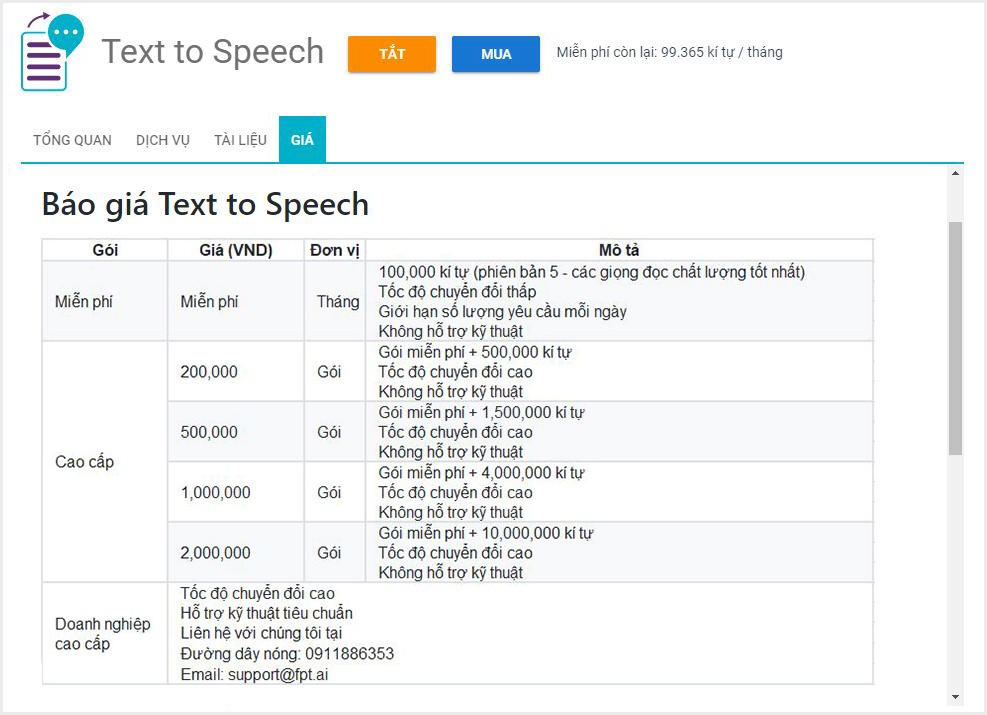 ------------------------------------------------------------------------
👉 Experience FPT.AI Text to Speech solution of #FPT_AI at https://fpt.ai/vi/tts-vi
☎ Hotline: 0911886353
📩 Email: support@fpt.ai