Conversation
Digitalize documents in just 1 second with FPT.AI Reader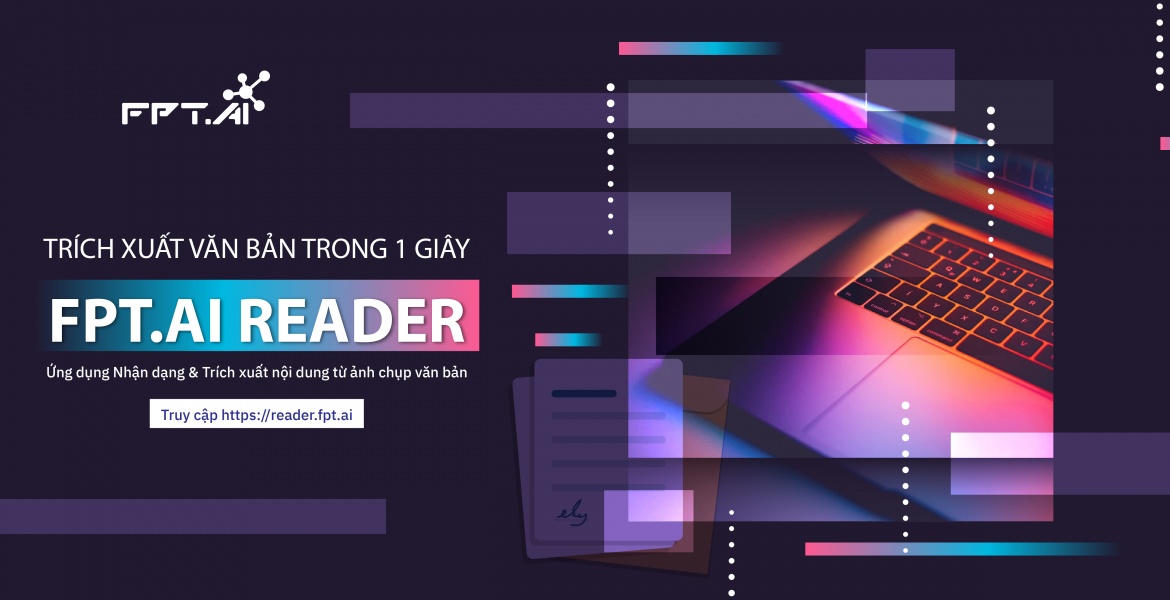 FPT Smart Cloud, a subsidiary of FPT, has officially launched FPT.AI Reader - An application which can automatically recognize and extract text from photos, allowing users to easily extract diverse documents in vary industry groups, with the accuracy up to 98%.
FPT.AI Reader is a product in FPT's digital transformation ecosystem, using Artificial Intelligence (AI) technology on the FPT.AI platform - the breakthrough platform for business performance made by FPT.
This is the first and only application in Vietnam to provide an interactive interface to end users, allowing to identify and accurately extract content from photos of available templates or any other type of documents. To put it plainly, whereas many previous applications were limited to identifying and extracting information on available templates, FPT.AI Reader allows users to expand the scope to any categories arising in daily operations such as contracts, invoices, documents...
Without limits, FPT.AI Reader integrates a library of available documents, providing users with more than 30 types of document templates, such as ID card / military ID card, vehicle registration, passport ... in addition to documents categorized by each industry group such as Finance, Insurance…. For types of documents that have specific characteristics of each industry / business group or are not available on the library, users can actively build identification and extract models according to their needs.
In addition to the super speed in extraction time that takes place in just 1 second, with about 98% accuracy, the outstanding advantages that come with this smart application include: Tracking and improving the accuracy of pattern over time; Connecting to system / user application via API protocol; drag-and-drop interface allows end-users who don't have programming knowledge to access easily; Labeling the data with each information field to be identified and extracted; Self-training the extraction model for each type of documents; Easily adding new templates to training model.
With the ability to identify and extract unlimited types of documents, FPT.AI Reader is a comprehensive solution for many businesses, organizations and individuals in digitizing business paperwork, which could help reduce resources, save costs, improve operational efficiency.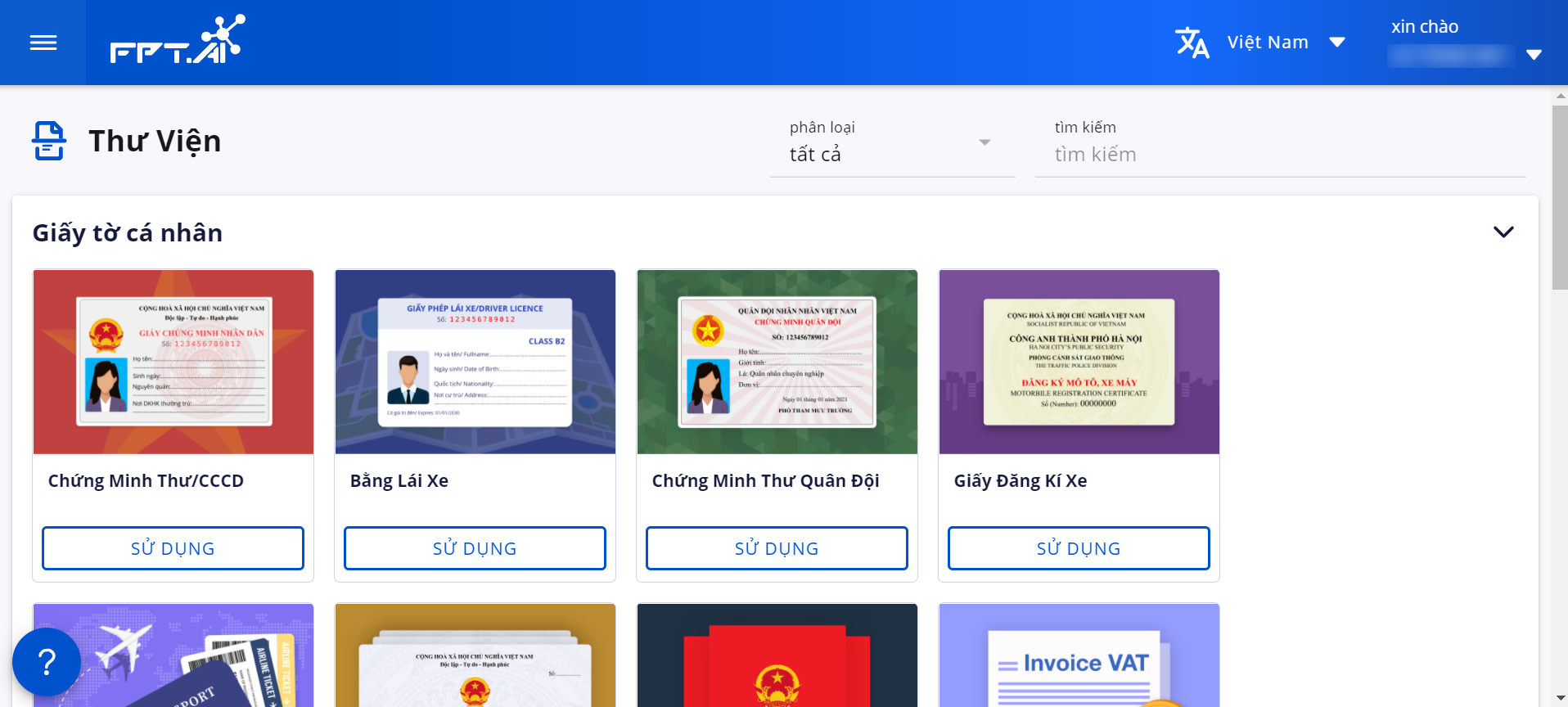 FPT.AI Reader Document Templates Library
The technological advantage of FPT.AI Reader comes from the combination of AI, which enhances the ability to accurately recognize characters, in addition to the practical application ability to digitize the application process and electronic Know Your Customer (eKYC) accurately, quickly and conveniently.
Some of the typical processes are the insurance claims process. Insurance staffs only need to take photo and upload to the system and then all contents of insurance benefits from personal information of the beneficiary, discharge papers, prescriptions, invoices hospital fees, test results will be quickly and automatically extracted and inputted on the system. This automation has minimized input time, helping staffs focus on more specialized operations.
In the domestic market and Southeast Asia, FPT.AI Reader application has successfully deployed services to many large corporate customers in many fields such as Finance - Banking, Retail, and Passenger transportation. A major customer of FPT.AI Reader in the transportation sector has successfully applied the solution of extracting personal information from users' ID papers in the eKYC process for more than 2.8 million customers in 08 countries. FPT.AI Reader has proved to deliver outstanding efficiency in application processing and enhancing user experience.
Enterprises and individual users can own and deploy automatic text recognition and extraction application today with FPT.AI Reader. Especially, FPT.AI Reader users can use freely ALL of the documents and papers template available in the application library.
Visit the website https://reader.fpt.ai to learn more and experience the outstanding automatic text recognition and extraction application.
–––––––––––––––––––––
FPT.AI - Artificial Intelligence Platform Breakthrough Business Performance
👉Experience solutions of FPT.AI at: https://fpt.ai/
☎ Hotline: 0911886353
📩 Email: support@fpt.aio