Conversation
Breakthrough opportunity for Chatbot in the future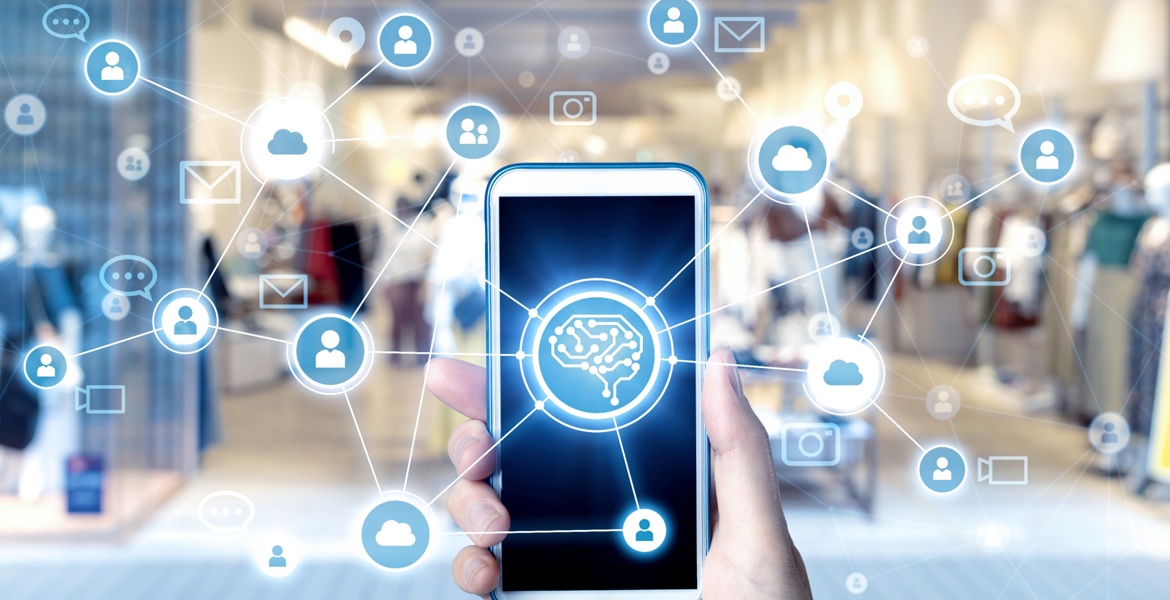 During the double crisis of health and economy, businesses are forced to enhance customer service quality. This is a challenge for businesses, but also an opportunity for chatbot to show its ability and shine.
According to a report of Citigroup Inc, by 2024, consumer retail spending through chatbots around the world is expected to reach $142 billion.
🔹 90% of customer claims will be solved automatically by chatbots
🔹 69% of consumers prefer using chatbots to increase the communication speed with brands.
🔹 Chatbots will help save about $11 billion in the Banking, retail and healthcare industry in 2023.
🔹 Save 2.5 billion labor hours in total.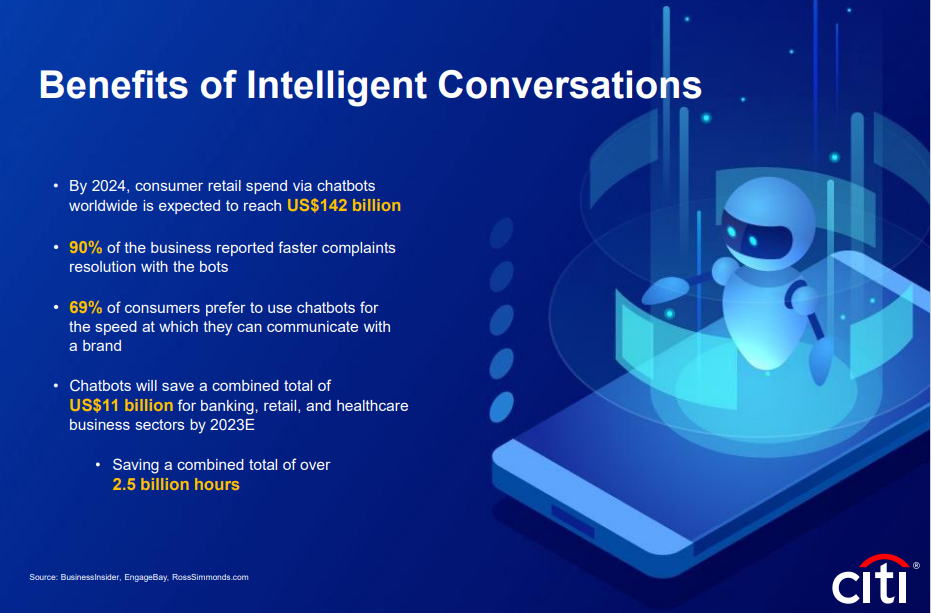 🔸 Also in the report, 50% of businesses will spend more on chatbots than developing traditional mobile apps.
🔸 The interest in chatbots has increased 5 times over the last 5 years.
🔸 More than 70% of chatbots will collect information from retail in 2023
🔸 The global market size of Chatbot in 2026: $102 billion + 35% CAGR ( - 2026).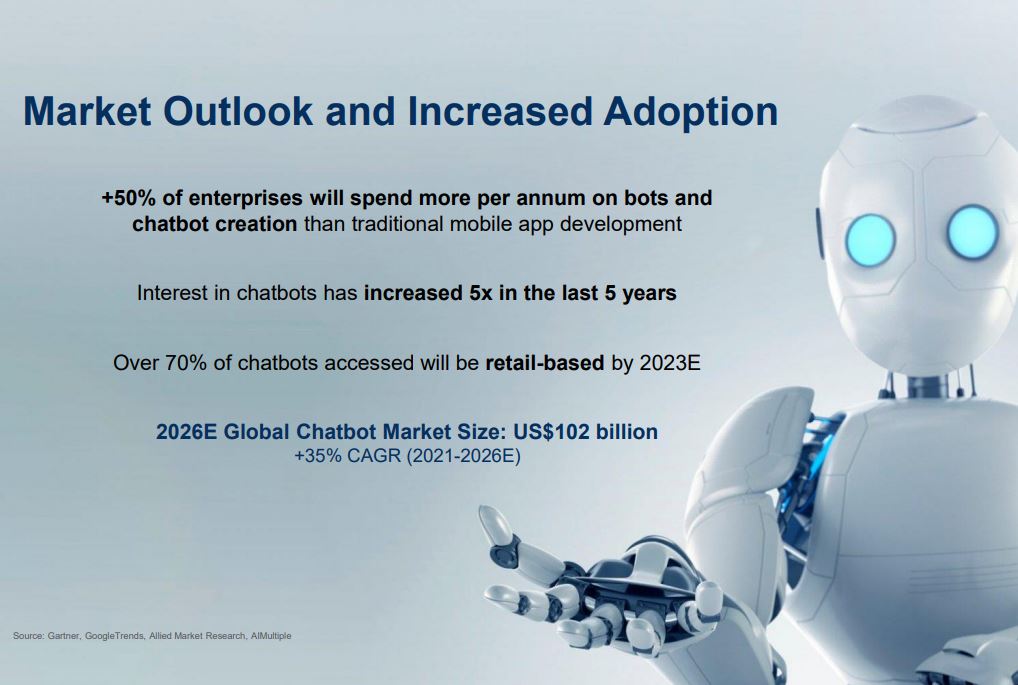 These numbers show that Chabot is proving its essential role when the demand for customer service is increasing and after the Covid-19 crisis. Repetitive tasks, such as answering frequently asked questions, collecting basic information, will be handled automatically by chatbots in the blink of an eye.
77% of agents said that automating daily tasks allows them to focus on more complicated work - which increased from 69% in 2018. Nearly ⅘ service experts said that they saw an upward trend in self-service during the pandemic and almost ⅔ witnessed its decreasing number of cases.

Service organizations have been accelerating chatbot adoption - usually powered by AI - by nearly ⅔ since 2018.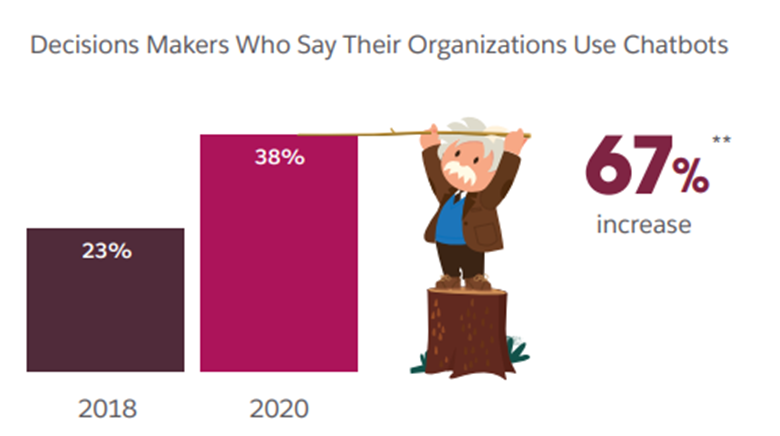 The strongest advantage of chatbots is the ability to conduct natural two-way interaction with customers, asking questions as well as answering customers. Chatbots can ask customers about their preferences, needs, budgets, favourite brands, etc. Thus, it gives suggestions on the products 'You may also like' with images and links to shopping pages, helping customers to quickly make decisions, increasing conversion rate.
AI chatbot can be integrated into many messaging apps like Livechat website, Zalo, Viber, etc., especially the most used platforms today: Facebook Messenger.
Businesses can use chatbots as a powerful tool when launching campaigns to promote new products and promotions on the social media channel Facebook. When chatbots are integrated into Fanpage, commercial platforms can use ads to attract potential customers to inbox. Then, chatbots will automatically perform customer support tasks. Chatbots work as a funnel, consulting and directing buyers. Among hundreds of different products, customers can easily find their needed ones.
Constantly improving and enhancing customer service quality of businesses ensure a sustainable development. Businesses appreciating customer service usually have higher revenue than competitors who offer poor service quality. Chatbot built on Artificial Intelligence AI was born and is quickly used by many businesses in customer service to communicate with customers in real time, increase interaction with customers, thereby building brand trust. Whether human supporters are available or not, chatbots still work continuously to serve customers online.
--------------------------------------------------
👉 Start building a chatbot right now with the chatbot creation platform FPT.AI Conversation: https://bot.fpt.ai/
☎ Hotline: 0911886353
📩 Email: support@fpt.ai