Conversation
DOS and DON'TS in building a Chatbot for business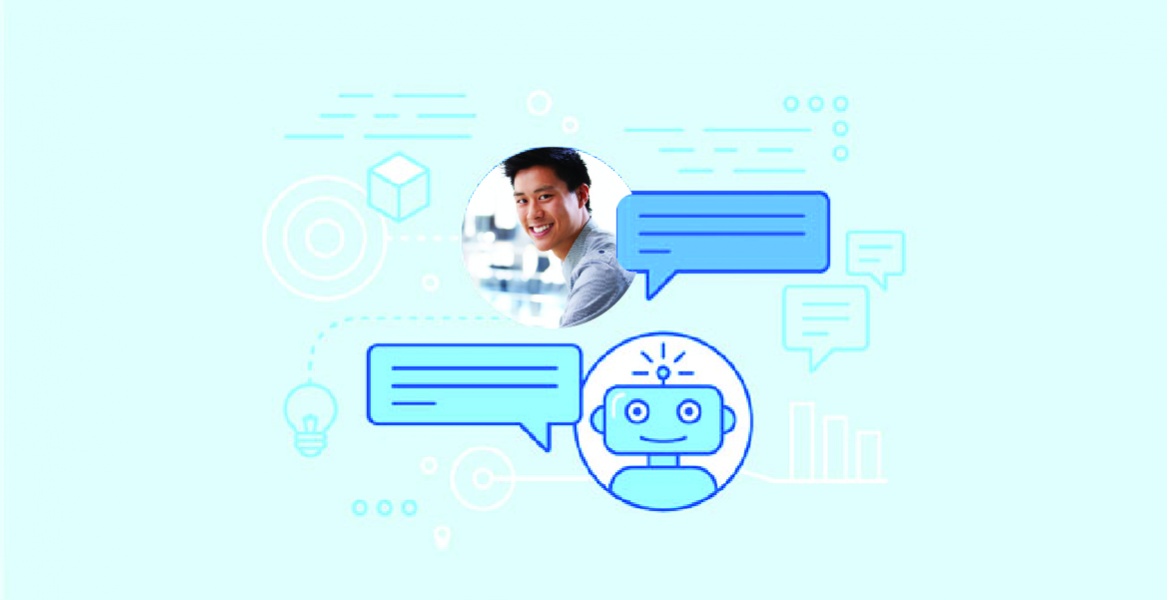 Many companies are using chatbot as an automated customer service tool. While having advanced technologies, many chatbots cannot fully reach their potentials because of weaknesses in scenario creation.
Here are the Dos and Don'ts in building a business chatbot.
Chatbot is not just a search engine
Don't – Set up one-way interaction with too long sentences.
Do – Create short answers followed by questions to have seamless and natural conversations.
When building Chatbot, businesses should avoid long paragraphs that lack interactivity. Chatbot is not a search engine like Google. The strength of Chatbot is the ability to communicate naturally and have two-way interactions with users. Therefore, chatbot needs to provide short answers and interactive questions to navigate users to solve the right problems.
Let's take an example:
Non-optimal Chatbot: "Hi, I'm Sau Tai Chinh – a 24/7 Virtual Assistant. I have extensive knowledge of credit loans, and it's also my passion. I have an intimate knowledge of lending conditions and documents of all Consumer loan packages, including Salary loan, loans for household business or freelancer. I'm so pleased to support you."
Optimal Chatbot: "Hi, Sau Tai Chinh really appreciates your interest in SHB Finance's service. Please choose the topics below or enter your questions!"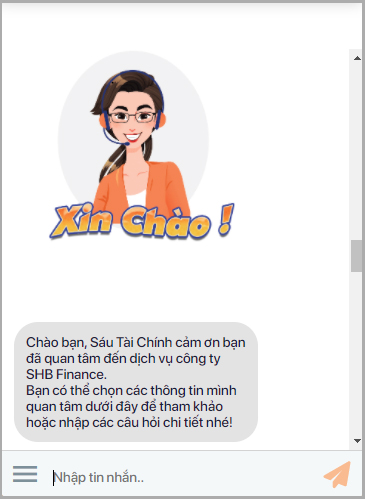 Chatbot Sau Tai Chinh of SHB Finance responds concisely and interactively.
Chatbot needs Call to Action
Don't – Set up too general answers or answers that simply provide information
Do – Create CTA (Call to Action) at the end of each answer.
Like other communication, advertising and customer service tools, chatbot is expected to make customers move forward in the buying process after every conversation. To avoid useless conversations, businesses should have CTA (Call to Action). For example:
Non-optimal Chatbot: "PIKA Virtual assistant is always ready to support. FPTShop has a variety of products, from luxurious phones to convenient laptops, from a good price to excellent service. Big promotions from FPT Shop is waiting for you to explore."
Optimal Chatbot: "Hi, I'm your Virtual Assistant, how can I help you? Please ask me about the product you are interested in!"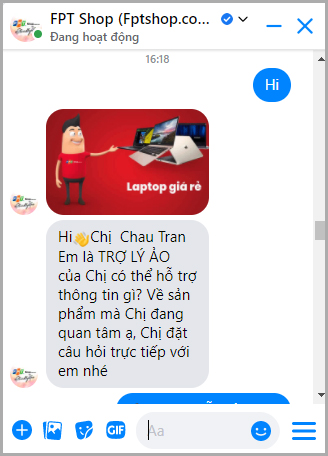 Chatbot of FPTShop has CTA to encourage customers to ask questions.
Chatbot should be user-friendly
Don't – Create confusing, highly specialized answers
Do – Create simple, understandable and concise answers
Unlike human supporters, Chatbot only responds to users following scenarios designed by businesses and cannot explain when customers do not understand. Therefore, the most important things in setting up answers are simplicity, clarity and accessibility, as well as accuracy. Flowery and lengthy answers are not necessary. Let's have a look at this example:
Non-optimal Chatbot: "Chatbot of FPT.AI Conversation has Natural Language Processing technology (NLP) optimized for Vietnamese, Machine Learning and Deep Learning to help Chatbot studies by itself and develops after every conversation with customers.
Optimal Chatbot: "Users can easily create a smart Chatbot with simple or complex scenarios without programming knowledge and improve the quality of chatbot based on conversational history."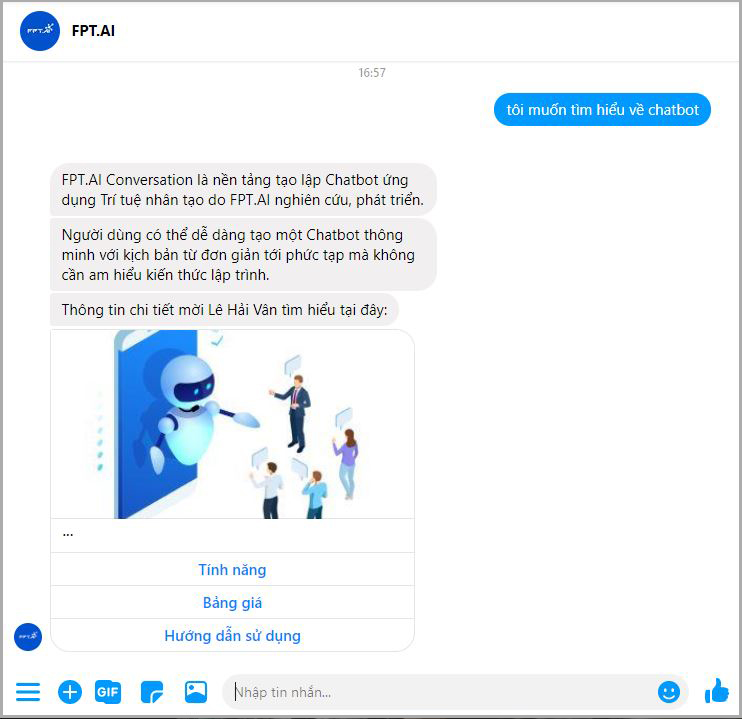 FPT.AI Chatbot is designed with informative but understandable for users.
Generally, a smart scenario design affects 40% of the intelligence of Chatbot. The other 60% depends on advanced core technology and a user-friendly Chatbot creation platform. FPT.AI Conversation – a smart Chatbot building and managing solution with Artificial Intelligent – is the best choice for many large enterprises in Vietnam.
Appearing in the top 10 of the prestigious award Sao Khue 2020 and lately winning Vietnamese, English and Korean category in the Artificial Intelligent competition in Japan, FPT.AI Conversation proudly provides a smart Chatbot creation solution to Vietnamese businesses. With technologies that are as progressive as those of leading technology corporations around the world, FPT.AI Conversation is becoming the partner of many large-medium companies in Vietnam and the world, bringing in solutions to optimize business operation, freeing up employees and contributing sustainable values.
--------------------------------------------------
👉 Build your own Chatbot now with FPT.AI Conversation: https://bot.fpt.ai/
☎ Hotline: 0911886353
📩 Email: support@fpt.ai