Voicebot Solution FPT AI Engage In Top 5 AI Awards 2022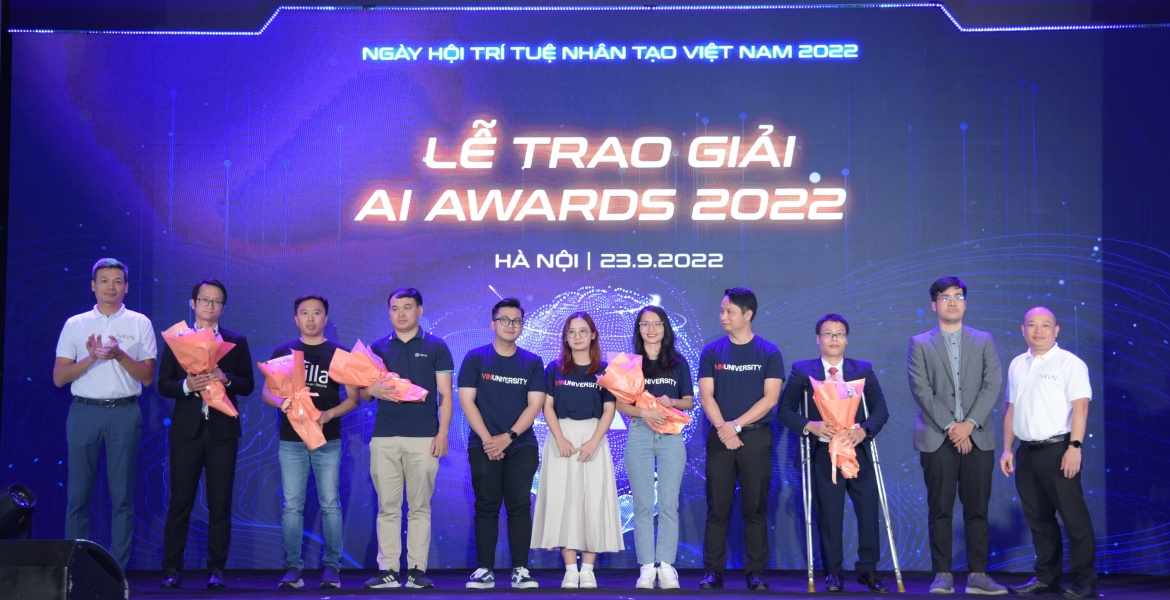 Overcoming nearly 100 competitors, FPT AI Engage solution - a smart virtual agent for call centers with the ability to perform two-way interaction was honored as the best product/solution in the final round of AI Awards 2022 at AI4VN 2022.
As an activity of Vietnam Artificial Intelligence Day (AI4VN), the AI Awards was organized by the Ministry of Science and Technology and VnExpress, bringing together hundreds of outstanding AI-powered products and solutions for business and daily life. The panel of judges is leading experts and scientists in Artificial Intelligence. With 14 evaluation criteria, the AI Awards 2022 aims to select innovative AI solutions that have practical value and great potential contribution to the community. At this year's AI Awards, FPT AI Engage - smart AI Voicebot solution with two-way interaction from FPT Smart Cloud was honored in Top 5 best products/solutions. The product is also one of the solutions displayed by FPT at the event.
FPT AI Engage is a virtual agent solution integrated into call centers, capable of automating outbound calls, receiving inbound calls, or forwarding calls (Smart IVR). Thus the virtual agent helps agents to focus on complicated tasks while reducing operating costs for businesses. FPT AI Engage is one of the key products in the comprehensive Artificial Intelligence platform FPT.AI, helping businesses achieve breakthroughs in operation and provide new and convenient experiences to end users.
FPT.AI's intelligent voicebot is equipped with state-of-the-art AI technology such as natural language processing (NLP), natural speech synthesis, and text-to-speech. FPT Smart Cloud's solution helps businesses automate outgoing calls, incoming calls or intelligently forwarding calls. Possessing the ability to listen, understand, and interact naturally like a human with an accuracy of up to 92%, the AI voicebot can successfully handle most simple requests from customers and answer FAQs.
When the whole country joined hands to deal with the Covid-19 pandemic, FPT AI Engage virtual agent became the right hand of Vietnamese Government, quickly tracing, localizing F0 cases, and monitoring people's health. The virtual agent had made more than 2.6 million calls in major cities, flexibly handled many situations, such as checking people's health and collecting patient information according to requirements of each region.
With AI Awards 2022, FPT Smart Cloud once again proves its leading position in developing Artificial Intelligence solutions, with the mission of transforming every business into a digital business based on creativity and innovation in technology and products.
About FPT Smart Cloud
FPT Smart Cloud, the 8th member of FPT Corporation, is a technology company that provides an Artificial Intelligence (AI) application platform and cloud computing services worldwide, with FPT.AI and FPT Cloud are two strategic platforms. FPT Smart Cloud was born with the vision of transforming every business into a digital business based on creativity and innovation in technology and products.