5 Important Notes For Business To Implement AI Effectively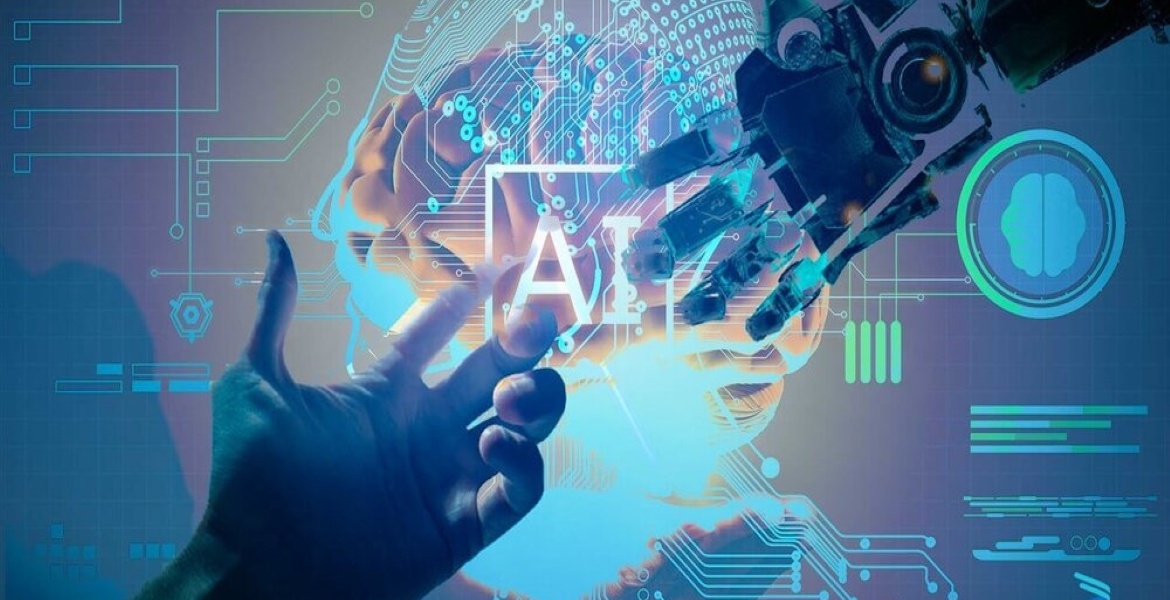 Solutions based on artificial intelligence (AI) are positively affecting humans every single day, creating new opportunities for businesses. How can companies implement AI effectively to have competitive advantages when facing a powerful wave of digital transformation?
Below are 5 important notes for every business before adopting AI solutions:
1.

Identify problems
Each industry has its own challenges. However, the 2 common considerations of most businesses are how to enhance operational efficiency and customer experience. Among many solutions, technologies - and artificial intelligence, in particular, are proving their role as powerful assistants that help free up humans from repetitive tasks, strive for optimal operational efficiency, as well as bring positive experiences to customers through digital features.
Identifying the exact "pain point" of businesses requires administrations to not only listen to internal departments, who will directly implement the technology but also conduct research and analysis on customers' needs and behaviors. Only by ensuring that businesses can find the right artificial intelligence solution and build a solid foundation for the digital transformation journey ahead.
2.

Evaluate potential benefits of AI solutions
After choosing an appropriate AI solution, businesses need to assess how that solution will benefit them. For those having experience in implementing tech solutions, the evaluation process has been standardized. But for new businesses, let's start by researching case studies in the market. Below is how 2 popular AI solutions have positively changed businesses:
To anticipate the trend of electronic Know Your Customer in finance-banking, FPT.AI has launched FPT.AI eKYC solution with 2 outstanding benefits. First, FPT.AI eKYC shortens verification time, thereby enhancing customer experience. Integrated with the most advanced technologies in the market, FPT.AI eKYC helps make account opening and transactions safer and more convenient in just a few minutes. Second, FPT.AI eKYC has high security and minimizes the risk of mistakes in data entry, thereby optimizing the operations of banks.
Another solution trusted by many large businesses in Vietnam is FPT.AI Virtual Agent for Call Center. Besides supporting answering FAQs 24/7, a smart AI virtual assistant can give personalized recommendations about products and services. This tool is predicted to be essential for marketing and telesales in the 4.0 era.
3.

Evaluate internal resources
Although AI is an inevitable trend in the digital age, adopting artificial intelligence in businesses is still a challenge due to the lack of human resources, especially high-quality personnel. Moreover, as IT teams are required to constantly develop their expertise in AI, administrations have to wisely choose between building an in-house IT team or using outsourcing companies.
With an in-house IT team, businesses can easily control progress and communicate directly and quickly solve any problems that arise. Besides, the ability to understand products and customer-centric spirit are also advantages of this option. However, businesses need to invest a significant amount of time and effort in recruiting and training personnel.
On the other hand, IT outsourcing companies have highly qualified teams, diverse expertise and standard processes with a range of equipment. Therefore, businesses can ensure that their products have the best quality. However, businesses also need to consider security risks and the possibility of business perspective conflict.
Depending on the actual situation of each business, administrations may have different choices. In fact, since the two options above have their own advantages and disadvantages, businesses usually buy outsource solutions while still building their own IT teams to ensure quality.
4.

Choose an outsourcing company
Choosing the right outsourcing company will decide most of an AI project's success. That's why businesses should carefully select a technology partner based on some factors such as reputation, domestic or international company, cost, etc. While it depends on each business, generally, most businesses choose domestic partners because they have local understanding and more affordable costs.
In Vietnam, FPT.AI is proud to be the leading provider of artificial intelligence solutions with the most outstanding FPT.AI Reader, FPT.AI Call Center and FPT.AI eKYC. Having an advanced technology platform and experienced engineers, FPT.AI is the perfect partner for Vietnamese businesses in the digital age.
5.

Decide on POC time
Last but not least, it is important to decide on POC time when adopting AI. The POC process usually takes 2-3 months. Businesses should test each project before implementing it on a large scale, in order to adjust solutions to fit the actual situation.
Technology in general and AI, in particular, is a long-term investment, or an investment for the future. This long journey not only requires businesses to understand their internal resources but also to find a dedicated and qualified partner. With a customer-centric direction, FPT.AI is confident to grow together with businesses in the digital transformation journey.
----------------------------------
👉 Experience other products of #FPT_AI at https://fpt.ai/vi
🏬 Location: 7th floor, FPT Tower, 10 Pham Van Bach Street, Cau Giay District, Hanoi// 3rd floor Pijico Tower 186 Dien Bien Phu, Ward 6, District 3, HCM City
☎ Hotline: 1900 638 399
📩 Email: [email protected]