Call Center
Virtual Agent for Call Center - Turn challenges into opportunities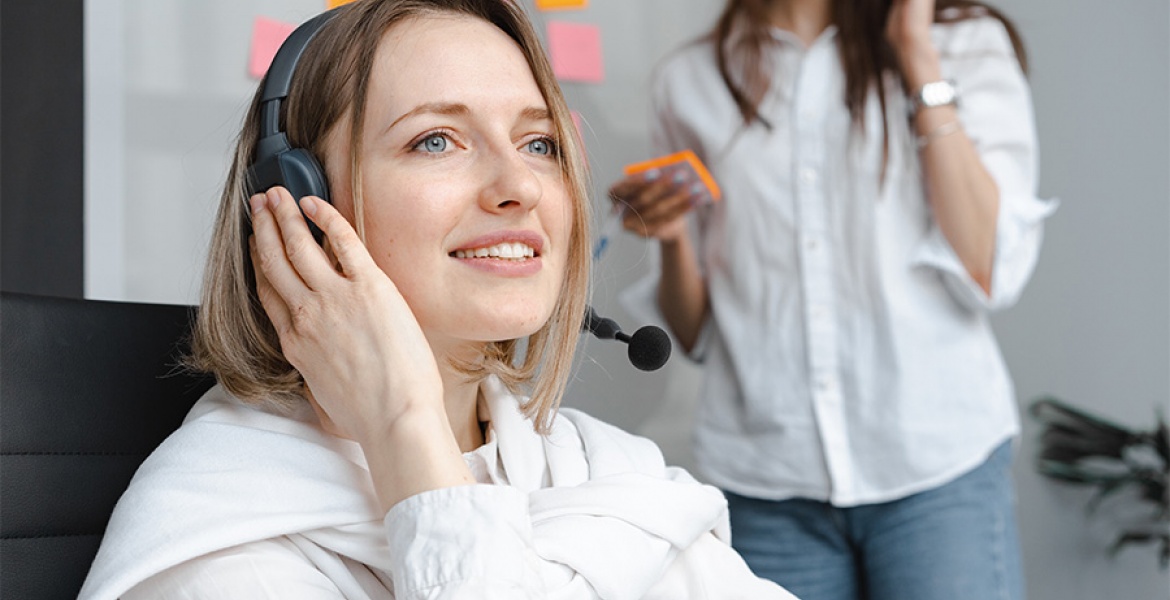 Digital transformation is an irreversible trend in this era. As Covid-19 causes unprecedented negative effects on economies around the world including Vietnam's, businesses need to quickly transform in the "new normal", accelerate technology adoption in their operations and get ready for digital transformation. FPT.AI virtual agents for call centers, integrated with the most advanced Artificial Intelligence technology, is an optimal tool for digital transformation in call center systems.
1. Customer service and business concerns about digital transformation
Digital transformation is driven by the desire to optimize business operations, enhance competitive advantages and provide outstanding services to customers. However, it moves too fast that businesses may have to struggle with technology leaps and changes in customer service:
? Increasingly hard-to-satisfy customers: Technology is developing, and service quality is also improved. Customers not only wait for information but proactively find answers and solutions themselves. As a result, they appreciate personalization, favor seamless and fast self-service. Therefore, call centers being overloaded or lacking human resources can make their experiences unpleasant.
? Competitive market: Digital transformation leads to fierce competition among businesses. Those who remain traditional models will be left behind. Customers today can easily compare products and services provided by different companies, and they are always ready to switch to your competitors if you cannot meet their needs. So how to maintain Customer Retention Rate (CRR) is a difficult problem for managers.
? Digital transformation in Covid-19 pandemic: The world economy is experiencing a hard time due to the pandemic, and businesses are facing many challenges while having to maintain operations with digital transformation. Directives No.15, 16 on Covid-19 prevention and control in Vietnam interrupted direct transactions, causing a rapid increase in the number of customers interacting through digital channels, forcing businesses to implement solutions to meet that need. Automatic virtual agent is one of the most outstanding ones in this situation.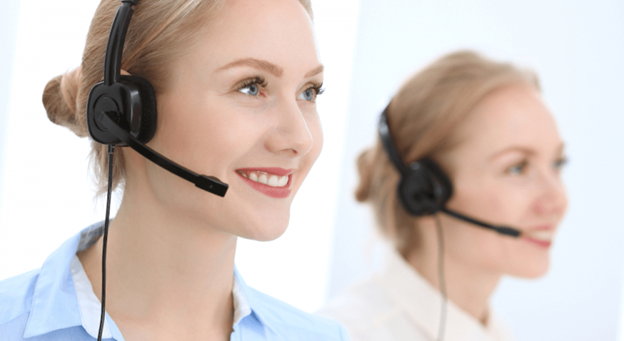 2. Breakthroughs in customer service with FPT.AI Virtual Agent for Call Center solution
What is a Virtual Agent for Call Center?
Virtual Agents for Call Centers, or voicebots, are developed on Artificial Intelligence platforms and integrated into call centers. They can automatically perform tasks such as: receiving inbound calls, making outbound calls, or Smart IVR.
Benefits of Virtual Agents for Call Centers
In Vietnam, FPT Corporation provides FPT.AI Virtual Agent for Call Center, a smart virtual assistant for call centers, which benefits businesses in the digital age:
? Optimize human resources, increase productivity
With voice recognition, voice synthesis technology and conversation management on an Artificial Intelligence platform, FPT.AI Virtual Agent for Call Center can perform two-way interactions with customers according to scenarios built by users, thereby reducing the workload of human agents.
The intelligent assistant can handle calls that include simple information, repetitive questions. As a result, personnel can focus on more difficult, complicated and specialized problems, bringing the best experience to customer 4.0.
According to a report by Home Credit Vietnam, a financial company using FPT.AI Virtual Agent for Call Center, its voicebot had made 300.000 calls per month, helping to improve productivity by 40% with 1/3 of its employees. Virtual assistants replacing hundreds of human agents are the best solution to improve productivity.
?Automate the call quality monitoring process
With FPT.AI Text to Speech and Speech to Text technology, FPT.AI Virtual Agent for Call Center can convert conversations into text and display them on screens in real-time. 100% of the data is digitized, analyzed and saved in the system. Then the virtual agent will create reports about call center service quality on a user-friendly Dashboard interface, with indicators including The number of customers reached, successful call, call duration, etc.
Managers then can make comprehensive evaluations based on these statistics, thereby identifying shortcomings in their services and improving their process with a data-driven approach. When understanding the trend and demands of customers through each call, businesses can plan to change and develop their call centers to be more friendly and useful.
?Save money and time
FPT.AI voicebot automatically handles hundreds of calls at the same time, thereby helping businesses to save billions of VND. Human agents can track and save customer information easily and quickly, which is different from their time-consuming tasks in old call centers, where they had to listen to conversations again and write them down.
Besides, replacing humans with voicebots also helps solve the problem of recruiting costs. Training and retaining employees takes a large amount of money and time, but the turnover rate is high, up to 30 - 45%, according to statistics by QATC (Quality Assurance and Training Connection). In contrast, voicebots integrated with AI platforms only need to be trained once.
3. The signatures of FPT.AI Virtual Agent for Call Center
Built on artificial intelligence and integrated with many advanced technologies including voice synthesis, language recognition, natural language processing, FPT.AI Virtual Agent for Call Center has outstanding features compared with other solutions in Vietnam:
? Handle natural, seamless conversations with customers: FPT.AI Virtual Agent is integrated with FPT.AI Text to Speech and Speech to Text. As a result, it not only understands customer intent and behaviors exactly but also responds immediately and appropriately.
? Scale-up promptly: With FPT.AI virtual agent, businesses can scale up their customer services without any worry about overload in rush hours.
? Integrate into call centers quickly: This solution can be integrated into available call center systems, or deployed on mobile devices to work as a hotline. Thus, the virtual agent can interact with customers all the time: in/outside office hours, weekends, holidays, etc.
? Analyze deeply: FPT.AI virtual agent provides statistics and detailed analysis of conversations, call status and other indicators, helping businesses to make better decisions for their call centers' operations.
As "96% of consumers said that customer service is an important factor that drives brand loyalty" (Time Doctor), FPT.AI Virtual Agent for Call Center is always ready to help Vietnamese businesses to win customers' hearts in the digital age, with comprehensive and efficient customer services through Vietnamese-based voicebots!
-----------------------------------------------
? Experience other products of #FPT_AI at https://fpt.ai/vi
? Address: 7th floor, FPT Tower, 10 Pham Van Bach Street, Cau Giay District, Hanoi///3rd floor Pijico Tower, 186 Đien Bien Phu Street, Ward 6 District 3, Ho Chi Minh City
☎ Hotline: 1900 638399
? Email: [email protected]