AI is forecasted to boost revenue powerfully in the next few years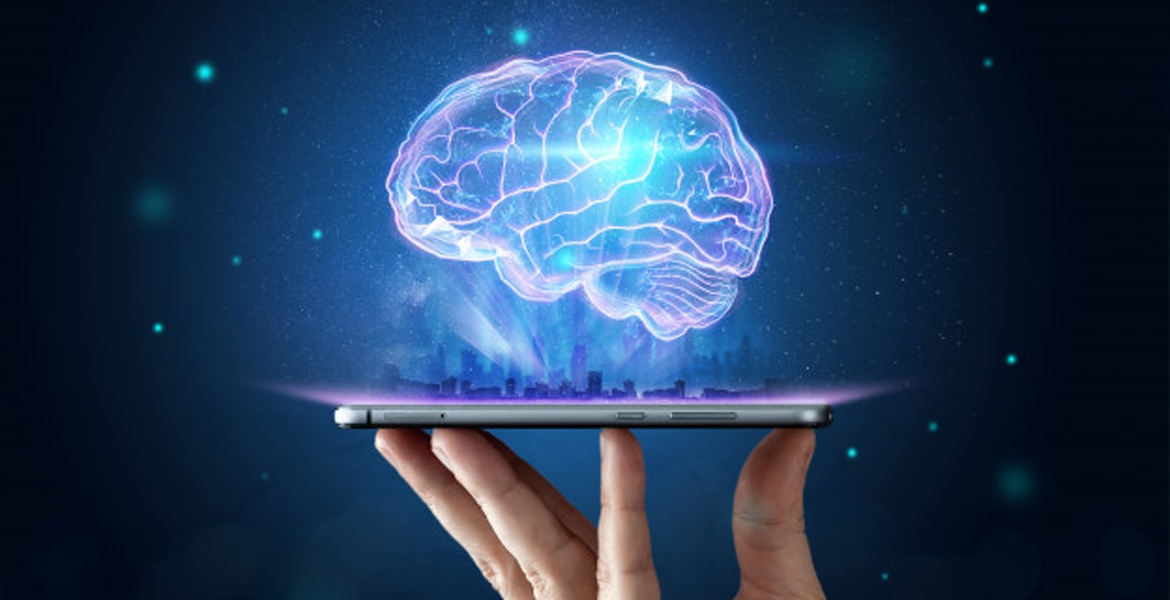 In the 3rd quarter of 2020, McKinsey released the latest report on AI around the world. The report is worth notice due to a deep understanding of businesses pioneering applying AI to boost revenue and the positive results they have achieved.
McKinsey conducted an online survey of 2395 people representing many regions, industries, scales of company, and specialization levels. 1151 people - over 48% of respondents said that their businesses had applied at least one solution to the operational process.
79% of businesses in Marketing and Sales had achieved impressive revenue growth by applying AI despite the Covid-19 pandemic affecting the global economy.

A majority of businesses increased net revenue by 20% through transforming operations with the use of AI solutions in digital platforms.

High-tech industries and the telecom industry are leading in the application of AI, while the automotive and assembly industry are left behind.
Optimize business operation with AI
AI promotes revenue growth the most significantly in Marketing and Sales. McKinsey compared the revenue increase rate created by AI in each department, realized that price and customer service have the largest impact on customers. Therefore, they are the factors that directly affect revenue increase. Optimizing costs by AI-powered solutions to reduce human labor and time can be considered an effective way that instantly has an impact on revenue and profit.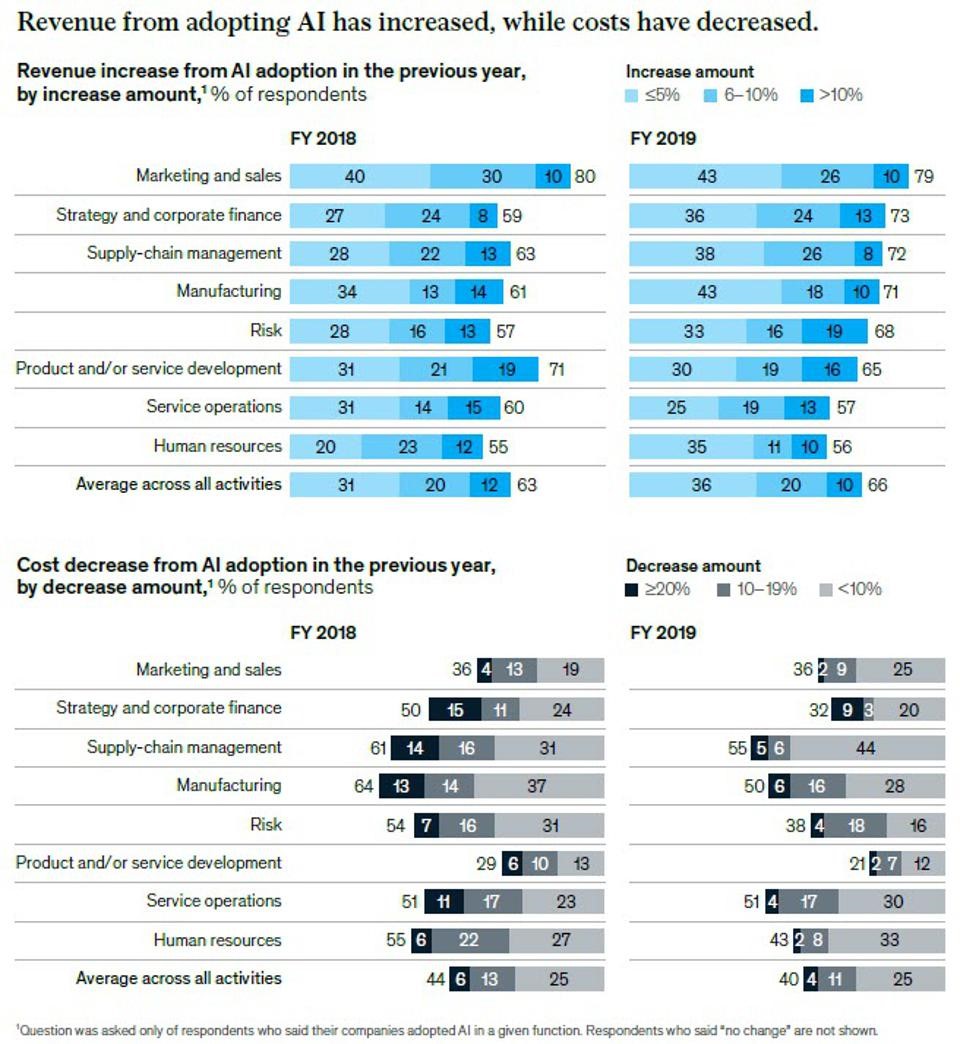 A comparison table of the revenue increase amount from AI adoption in different departments each year.
Businesses use AI to improve advertising space, increase promotion campaigns, analyze customer service, forecast sales and customer demand in the future, etc. McKinsey looked at successful cases of AI adoption and see that these businesses had applied AI-powered solutions to optimize the operational process, human resources, automate customer service, etc.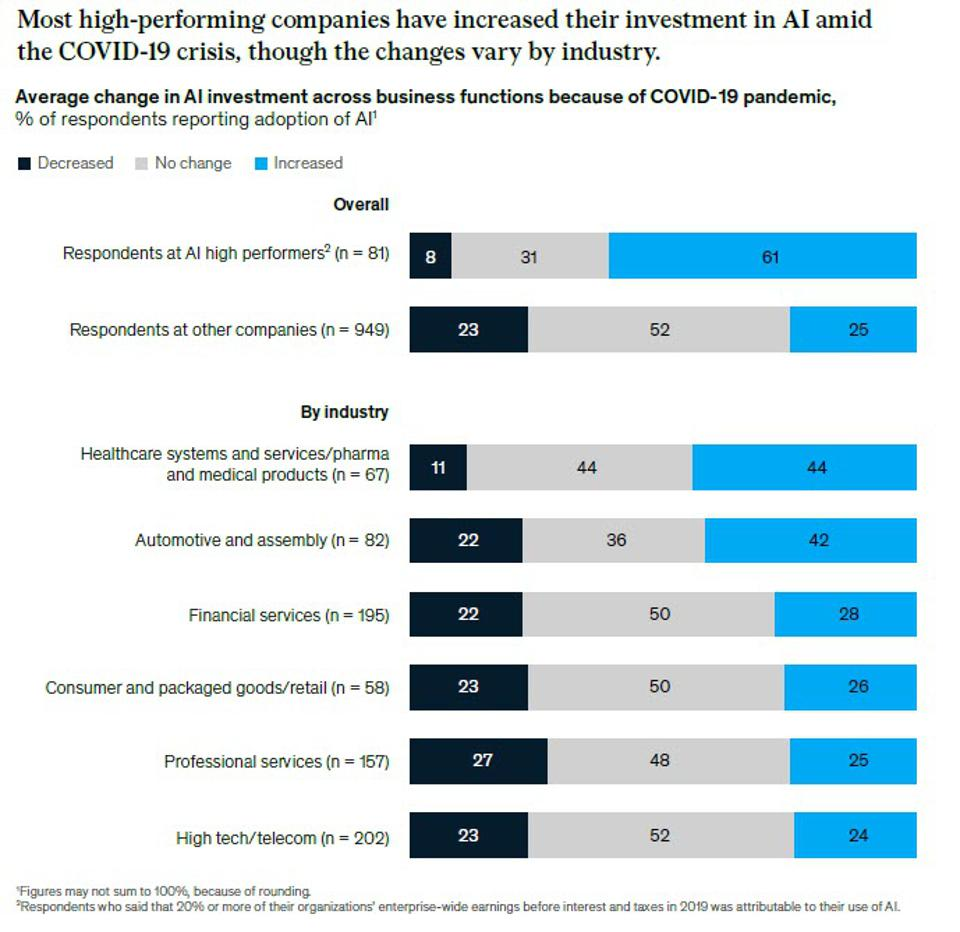 Regarding boosting revenue with AI, businesses having better growth than others in the same industry are those invested in AI during the Covid-19 pandemic. McKinsey found out that all business managers having visions and effective strategies in 2020 invested in AI and AI applications for many activities to respond to the pandemic.
Outstanding AI-powered solutions in 2020 in Vietnam
Chatbot and voicebot: They are considered the new workforce in the boom of technology. Businesses experience a trend of automation in repeated tasks to free up human labor, especially in customer service. When being powered by Artificial Intelligence (AI), both chatbot and voicebot achieve leaps in comparison with the old version. Machine Learning, Deep Learning, Natural Language Processing, Speech Recognition and Synthesis technology, etc., all advanced technologies are integrated into chatbot/voicebot, helping them to understand human language and give corresponding responses, create natural conversations and automatically support customers 24/7/365.
In Vietnam, chatbots built on the Artificial Intelligence platform FPT.AI Conversation have been gaining the trust and chosen by many large businesses and corporations as FPT.AI chatbots are the best in Vietnamese Natural Language Processing in the market. Also, many useful features are added to FPT.AI chatbots, meeting the needs of each business, such as financial, insurance consulting chatbot, sales chatbot, etc.
For voicebot, FPT.AI has flexibly integrated it into traditional call center systems, helping to reduce the workload of call centers significantly. FPT.AI Virtual Agent for Call Center has the ability to make inbound, outbound calls, calls following predetermined scenarios, in a professional way, with a natural-sounding voice and a wide range of regional voices. Some practical examples of FPT.AI Virtual Agent for Call Center are receiving and notifying power outage (Central Power Corporation), reminding credit payment due date (Home Credit Vietnam), extending the validity of credit cards (Sea Bank), etc.
eKYC: electronic Know Your Customer solution is a breakthrough in the field of customer service. When there is a need to open a bank account, a brokerage account, etc., or all accounts having high-security regulations, customers can use eKYC for remote identification and to open accounts online. The invention of eKYC helps to reduce the overload of transaction offices, free up human resources from manual jobs, and bring convenience to customers.
Since the beginning of July 2020, the State Bank of Vietnam has allowed about 10 commercial joint stock banks to pilot electronic Know Your Customer (eKYC) with the requirement to ensure safety. It is a positive signal, showing that both the government and Vietnamese businesses are ready to apply the most advanced solutions to implement the national digital transformation program synchronously in many industries and areas. FPT.AI eKYC is honored to accompany VPBank to deploy electronic Know Your Customer. Mr. Nguyen Hong Trung, the Director of Digital Factory as well as the person in charge of eKYC project of VPBank said: "Since the implementation of eKYC, VPBank has had more than 15.000 new accounts, equaling 50% of the predicted number for the whole year 2020 (the bank expected to have about 30.000 new accounts through eKYC this year)".
In the next 10 years, when the operation is optimized, human resources are optimized, and many problems of businesses are solved by AI quickly and speedily, that will create breakthroughs in both productivity and operation. Thus, businesses will have sustainable revenue and development. In order to achieve that, business managers need acumen and a long-term strategy for the investment in AI to lead businesses to become giants.
--------------------------------------------------
👉 Experience solutions of FPT.AI at https://fpt.ai/
☎ Hotline: 0911886353
📩 Email: support@fpt.ai