Call Center
Chatbot and Voicebot: The new generation of smart interactive tools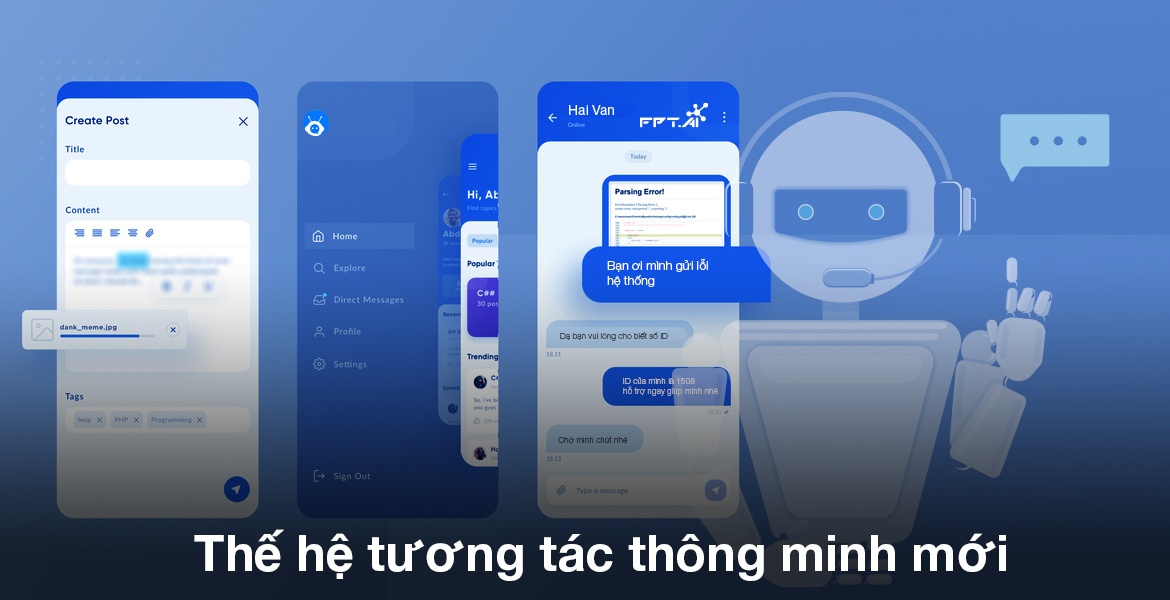 Artificial Intelligence (AI) has a profound influence on the future of businesses. Hundreds of AI solutions are applied in business operations, especially Chatbot and Voicebot. They are the new generation of intelligent interactive tools, promising to create breakthroughs in the field of customer service.
Enterprises can grasp the opportunity to take advantage of AI by investing in service transformation. AI solutions help automate processes, optimize human resources, save time and costs, which are the most important activities to increase profits and develop businesses sustainably.
Superior AI technology can change how companies provide their services. It is proven by the way the application of conversational AI solutions such as chatbot and voicebot support internal activities of businesses and bring interesting experiences to customers.
The benefits of chatbot and voicebot in customer service can be more significant over time as organizations broaden the application to more fields and operations to improve the availability and speed of customer service.
Chatbot can flexibly communicate with users
Chatbot is used for diverse purposes and functions. It can flexibly answer frequently asked questions from customers according to available scenarios built for different situations. Especially, chatbot can respond to queries related to customers' personal information to solve more complex problems when it is connected with the enterprise CRM system.
In fact, in Vietnam, Insurance companies are using chatbot built on FPT.AI Conversation platform to perform many tasks to support customers such as: Look up insurance contracts, Renew contracts, Cancel contracts, Look up the reimbursement process, etc. FPT.AI Chatbot can handle these situations automatically when it is connected with the CRM system.
Smart chatbot fully has the power of advanced AI technology to connect and maintain a strong relationship between businesses and customers. Chatbot integrated with natural language processing technology, machine learning, etc. can understand the content and intent in customers' requests to give corresponding responses. AI chatbot can automate many common and important tasks in business operations.
Chatbot is more and more expected to be an essential "virtual employee" of every business that provides services and information immediately to customers. Moreover, chatbot not only has intelligent interaction with consumers but also triggers a series of chain responses to perform advanced tasks such as data access, management, analysis, and continuous study from collected data. Chatbot's areas of activity in businesses are expanded to recruitment, internal PR, etc.
Voicebot - Smart Virtual Agent in the future call center
Currently, Virtual Agent for Call Center is one of the technology applications that grow by leaps and bounds and quickly appears in many call centers around the world. Virtual Agent for Call Center can automatically make inbound, outbound calls or call according to available scenarios 24/7/365.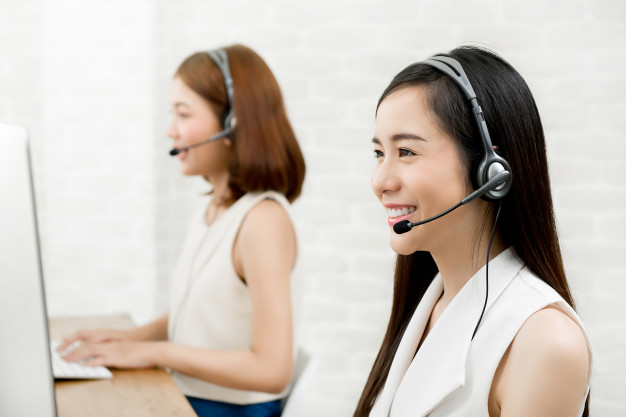 The question of all businesses is to fix their "pain points" and customers' ones with a minimum of time, cost and effort.
When applying Virtual Agent for Call Centers, companies must also ensure that problems are solved from the perspective of users and based on user interface. A common mistake is designing a bot with too many functions and tasks, making them overload and mistake-prone. Each voicebot should only integrate 1-3 different operations to accurately identify users' intent.
Virtual Agent is the best choice for industries with a high frequency of interaction with customers. Many large banks in Vietnam have initially applied FPT.AI's Virtual Agent for Call Center to carry out from simple to complex operations such as announcing attractive promotions, reminding payment, renew bankbooks, cards, etc. Besides grasping customer requests or forwarding requests to the staff in charge, Virtual Agent for Call Center also can automatically perform a wide range of tasks without human intervention.
With scenarios designed logically in many situations, Virtual Agent can communicate flexibly and naturally with customers. Especially, Virtual Agent for Call Center can make hundreds of calls to customers at the same time, thereby saving time and human resources, increasing productivity and profit for businesses.
The potential of AI is unlimited. Therefore, it is reasonable to expect that Virtual Agent will be increasingly smart in the future. When organizations around the globe are looking for a solution to speed up the digitalization process and boost business growth, chatbot and voicebot gradually become an important factor in development strategy.
------------------------------------
? Experience #FPT_AI product at https://fpt.ai/en/
☎ Hotline: 0911886353
? Email: [email protected]